Pico 7® dressing kit for use in post-op caesarean section incisional sites
Key messages
Pico 7® Single Use Negative Pressure Wound Therapy (sNPWT) dressing kit will be initiated on wound closure in theatre and will remain in situ for one week, under the ongoing care of acute midwives
When used for this indication, Pico 7® sNPWT kit or additional Pico 7® dressings should not be prescribed in Primary Care
Women will be provided with details of acute midwife and who to contact if a new dressing is required or for further advice on device
Background
Pico 7® sNPWT kit is the preferred single use device for the prevention and management of dehisced complex wounds in NHSGGC, for more information see Single Use Negative Pressure Wound Therapy guideline.
The sNPWT kit consists of a pump connected to an absorbent adhesive dressing (see below for an image).
The sNPWT provides an even distribution of negative pressure across the surface of the caesarean incision for patients, to reduce risk of dehiscence and development of surgical site infections. Women and Children's Acute Services have extended criteria for use of Pico 7® sNPWT to include post op. caesarean section incision sites for women with a BMI > 40, who are at greater risk of wound dehiscence and infection.
Key actions for healthcare professionals in primary care
If dressing leaks or falls off within 7 days a replacement dressing is required.
If a patient contacts a primary care prescriber for replacement dressing advise them to contact their acute midwife for prompt review and ensure the wound has an appropriate simple dressing, e.g. Premierpore, in place until review by midwife. It is vitally important that patients seek a new dressing promptly.
ScriptSwitch messages have been added signposting primary care prescribers to Tissue Viability Service (on StaffNet) for all enquiries.

Further information can be found at the links below:
Image of Pico 7® sNPWT kit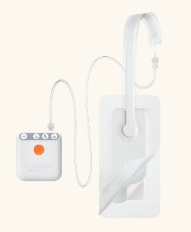 Published 23/02/2021. Medicines Update blogs are correct at the time of publication.