Subscribe to Medicines Update via
Latest Medicines Update Posts
Archives
Tags
New DOAC booklet & alert card coming soon
A new direct oral anticoagulant (DOAC) Patient Information Booklet and Alert Card have been developed for use across NHSGGC. It includes information tailored to patients and carers on:
What a DOAC is
How to take their DOAC treatment and how to manage missed doses
Common side effects
Letting other people know (inc healthcare professionals, carers and family)
Things that may affect the clinical effect of DOACs
Pregnancy and breast-feeding
The Booklet and Alert Card will be available for all patients prescribed a DOAC across NHSGGC. Electronic versions will also be available on www.ggcmedicines.org.uk for reference.
Further information regarding supply and ordering arrangements will be available in due course. It is hoped the Booklets and Alert Cards will be available for use by Summer 2018.
For further information contact us on Medinfo@ggc.scot.nhs.uk.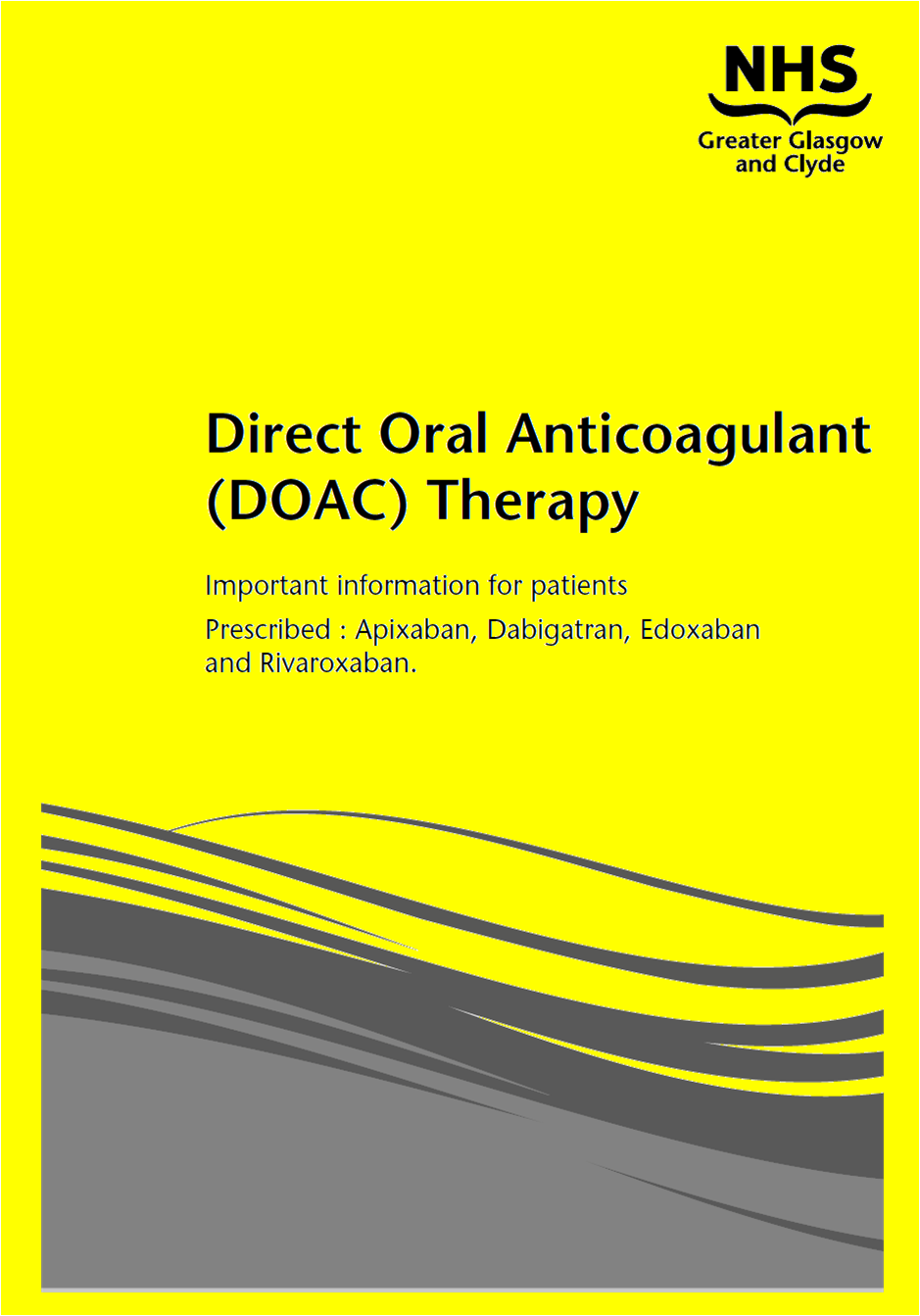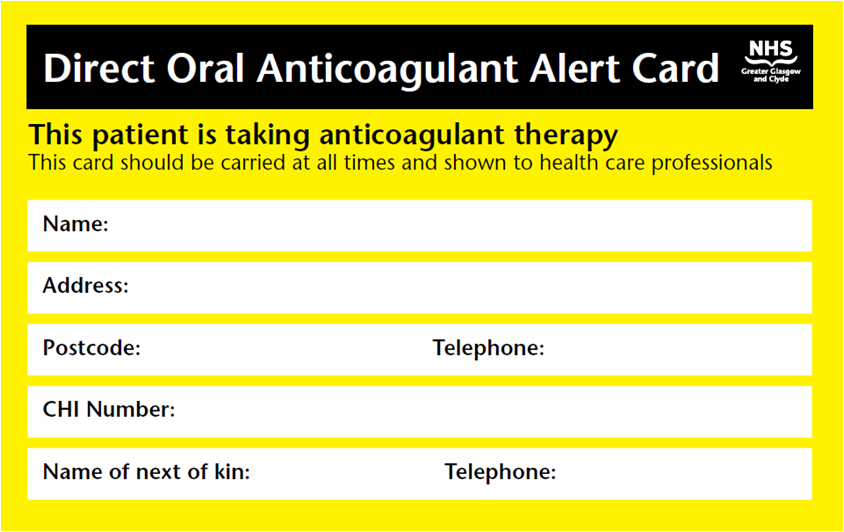 Published 21/03/18