Subscribe to Medicines Update via
Latest Medicines Update Posts
Archives
Tags
Clenil® Inhalers – Change in Appearance
Due to increased demand, additional batches of Clenil® 100 (beclometasone 100 micrograms per dose) inhalers have been approved for use in the UK. Click here for further information. These inhalers have a different appearance to those usually seen in the UK, but are otherwise the same.
Summary of changes:
The inhalers are beige with a yellow cap, and are not embossed with the brand or strength.
There is no dose indicator.
The outer packaging remains the same.
NEW BATCH USUAL BATCH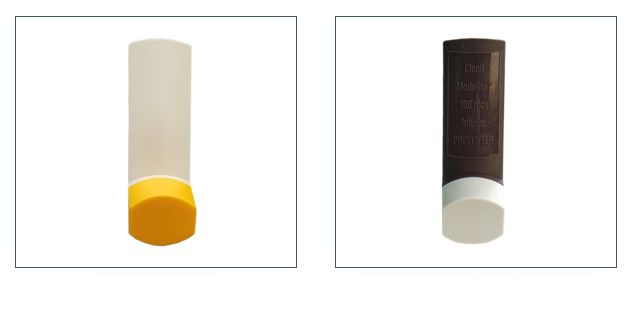 Extra care and attention to the product packaging should be taken when dispensing to ensure the correct product is chosen.
Patients/carers should be made aware of these changes and be reassured that the change in appearance will not affect how they use their inhalers. They should also be advised to check the dosage on the labelling of the outer packaging and the canister.
Stock is expected to come into circulation mid-May.
Published 01/06/2020. Medicines Update blogs are correct at the time of publication.